Our Celtic hair accessories are a very unique way to show your heritage everyday. We offer a great variety of hair accessories with a Celtic flair. You will find Celtic style hair sticks, barrettes with Celtic knotwork and hair ties or ponytail holders with unique Celtic designs. Whether you have short hair or long hair, dress it up a bit with one of our Celtic hair accessories.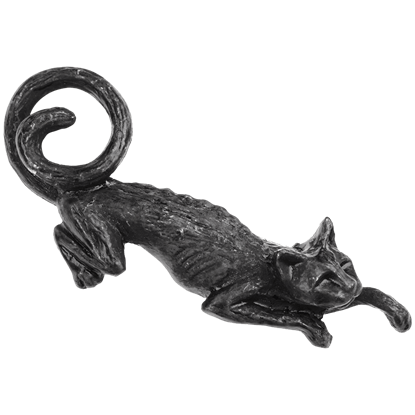 Item # AG-HH11
With mountains of superstitions and folklore about them, it is no wonder that black cats are so popular. Known to the Celts as the Cat Sith, black cats like the one in the Cat Sith Hair Slide were considered a type of fairy.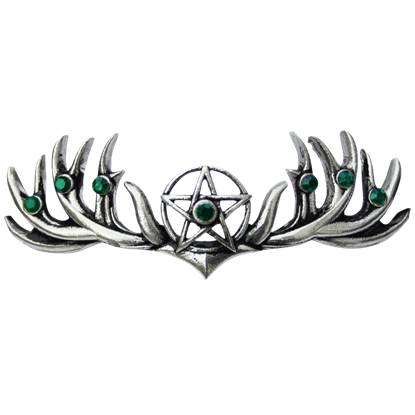 Item # 090-EHB01
Equip our Spirit of the Forest Hengeband to channel the energy of the mighty stag. This versatile accessory can be worn in a variety of ways, making it an excellent gift or an elegant statement piece in any enchanting ensemble.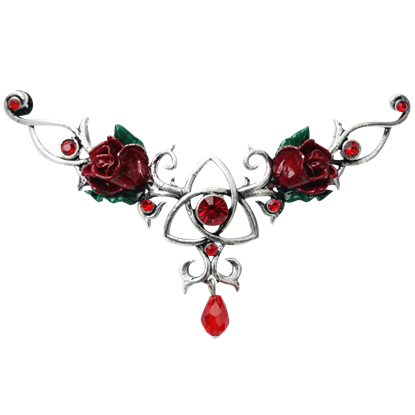 Item # 090-EHB05
Add elegance and romance to any look with our Unity Rose Hengeband. Deep red roses and jewels adorn a Celtic Trinity knot in this highly detailed and versatile piece of jewelry. Wear it as either a circlet or a necklace.