The Zatoichi sword, immortalized by the legendary blind swordsman, is a full-length straight katana, disguised as a simple walking stick. Zatoichi is a fictional character featured in one of Japan's longest running series of films and a television series set in the Edo period. The great popularity of the character has been likened to that of James Bond in Western countries. We carry four exciting versions of the Zatoichi sword made by CAS Hanwei. These Zatoichi swords have a fully tempered carbon blade that is housed in a natural hardwood scabbard and handle combination.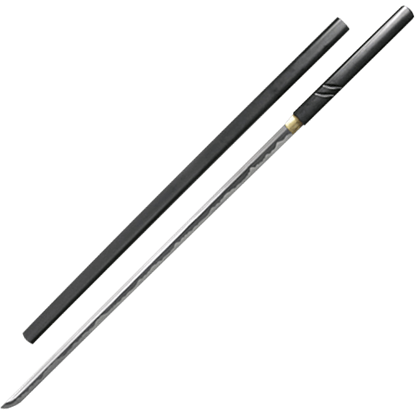 Item # SH1014
The renowned blind Samurai Zatoichi carried an iconic stick sword, known well by the fans of the long running book, film, and television series. Own a stunning version of that legendary sword with the Black Zatoichi Stick Sword.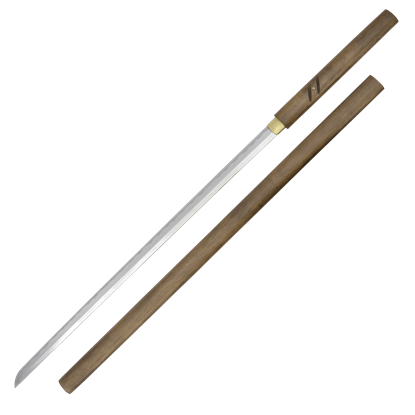 Item # SH2267
A prominent figure in several aspects of Japanese culture, Zatoichi is the legendary blind samurai. The Wood Handled Zatoichi Stick Sword is designed after his iconic weapon used in the long running book, television, and film series.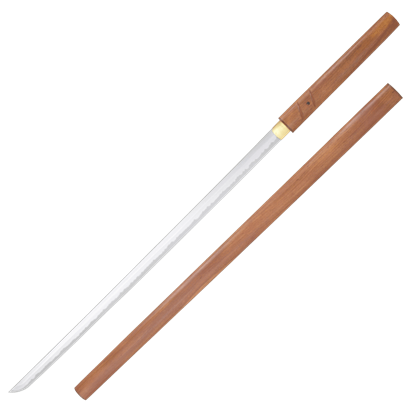 Item # SH2114
CAS Hanwei now has four exciting versions of the stick sword of Zatoichi, the legendary blind Samurai. The ever-popular black SH1014, with its fully tempered carbon steel blade is now joined by the SH2298.