Medieval Collectibles is proud to present our new line of period childrens clothing. We have adapted many of our popular styles from the adult medieval clothing line for kids to enjoy. Our childrens clothing includes medieval tunics, Renaissance shirts, girls dresses, hooded capes, period cloaks, pirate skirts, and much more. Our medieval childrens clothing line includes both boy and girl products. Most of our childrens medieval clothing is one size, and the measurements will be listed. Our childrens medieval clothing is great for going to the Renaissance fair, costume parties, Halloween, imaginative play, or any other occasion that calls for fun!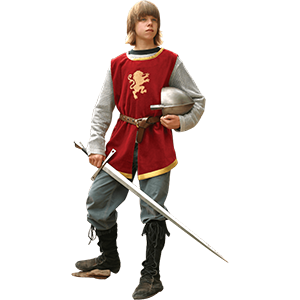 Read More
What young boy has not wanted to dress up like a knight, pirate, or lord? Here at Medieval Collectibles, you will find a wide assortment of period clothing for boys. Our medieval tabards and tunics will ensure you look like a proper squire or musketeer. Alternately, dress up like a member of the Renaissance nobility or a lowly medieval serf with our range of period shirts and medieval breeches, or escape to the high seas with our pirate coats, pirate pants, and sailor shirts. Boys can also enjoy a look with a fantasy twist with our array of medieval cloaks, monks robes, and childrens capes. We offer a range of boys clothing to help create a complete period ensemble. Accessories like a sailor vest, pirate sash, or Scottish kilt could just be the thing he needs to finish off his next outfit. Take a moment to browse this category, and you will be sure to see something perfect for a boy to enjoy!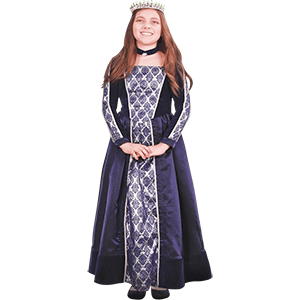 Read More
Our selection of period clothing for girls at Medieval Collectibles provides a great opportunity for young ladies to dress up in looks ranging from elegant princess to fair peasant maiden. Our kids period attire comes in many styles suitable for Renaissance fairs or imaginative play, including a number of girls medieval dresses and Renaissance gowns. Create an authentic look with our Celtic chemises, girls bodices, medieval overdresses, or childrens petticoats. For girls wanting a spirited look, we offer a selection of pieces to turn her into a fine Scottish lass or feisty pirate mistress. Search among our period capes, peasant tops, pirate sashes, and more to finish off her ensemble with extraordinary period style.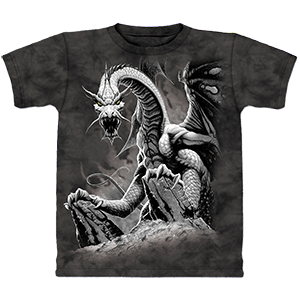 Read More
Let your child dress in top fantasy style or wear the logo of their favorite comic book hero with our selection of kids t-shirts and hoodies. Here you will find childrens t-shirts and hoodies with graphics and designs that range from superheroes to skulls and everything in between, including casual clothing with fairy and dragon graphics. When your little one wants to wear their favorite characters or creatures from the realms of fantasy, be sure to get something from our childrens clothing section here. Check out kids pullover hoodies with dragon and wizard graphics as well as zip-up super suit hoodies alongside impressively detailed fantasy and gothic graphic tees for children.