The fashion of the undead is not only for adults! Zombie fans come in all shapes, sizes, and ages, which is why we offer a number of junior zombie t-shirts for children and teenagers who enjoy apocalyptic style. Our junior t-shirts are sized slightly smaller than adult t-shirts, many made in slim cuts and fitted designs. One thing all of our junior zombie shirts have in common, though, are their rocking zombie themes! Ranging from hilarious to gory, virtually all of our youth zombie t-shirts show colorful graphics and fun slogans inspired by the end of the world. Whether you want to wear a frightening zombie tee on your day out on the town or a funny zombie shirt on weekends, you are sure to find great options here.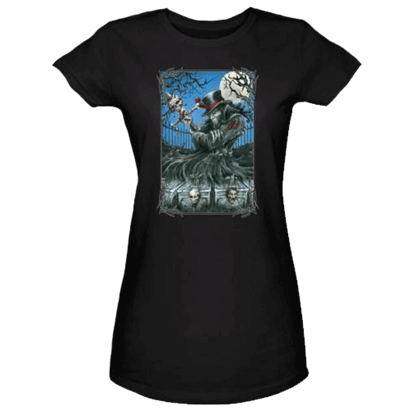 Item # ZB-3022
This zombie is not your typical brain-hungry corpse. The Junior Voodoo Zombie Graveyard T-Shirt depicts a fully-fledged ghoul that looks capable of using voodoo and mysticism to raise the dead from their graves as zombie servants.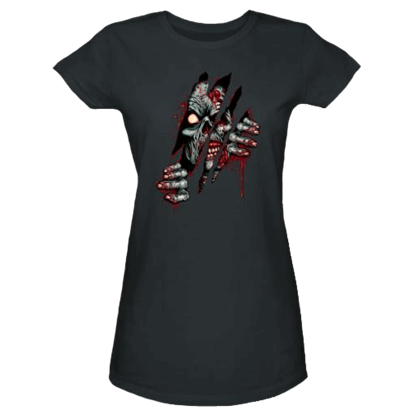 Item # ZB-3042
Let the zombie inside you see the world with the Junior Zombie Within T-Shirt. There is no letting your inner zombie go completely. For now, letting it see the outside world while it claws through your chest and shirt is enough.