Ritual accessories and items of significance should not always be left out in the open, nor should powerful personal talismans be left unprotected. These Wiccan tarot and rune pouches are ideal for keeping your tarot cards and rune stones safe, or anything else that might fit within the confines of these handy little drawstring bags. Crafted from the finest of fabrics, these bags are a solid choice when it comes to keeping your personal Wiccan accessories safe and secure. They are perfectly sized to contain a deck of cards with ease, while also possessing more than enough room to hold rune stones and rune sets, as well. These bags take on a particular sort of importance when you use your tarot for divination. And better yet, all these bags and pouches feature fine touches of decoration, often in the form of stitched symbols that adorn their exterior, making each one a classic addition to your Wicca style, too. So if you have the need to store anything sacred, or just want a nice little pouch to go with your gaming dice or personal accessories, then look no further than our variety of Wiccan tarot and rune pouches.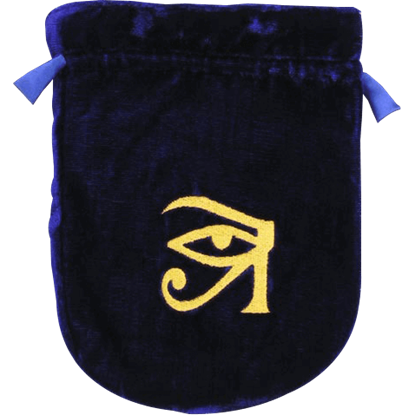 Item # 090-VTB05
When it comes to a rich material, velvet is hard to beat. And it is that material that makes this Blue Velvet Eye of Horus Bag such a lovely accent, as well as such a great pouch to use when it comes to storing your tiny treasures.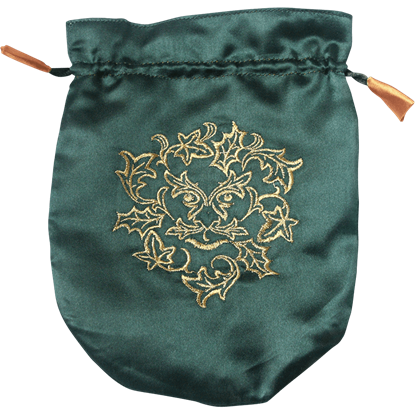 Item # 090-STB05
A beautiful treasure deserves a beautiful container, and this Green Satin Greenman Bag is a fine pouch that is perfectly sized for containing almost any small treasure you might own, whether its cards, stones, jewelry, or anything else!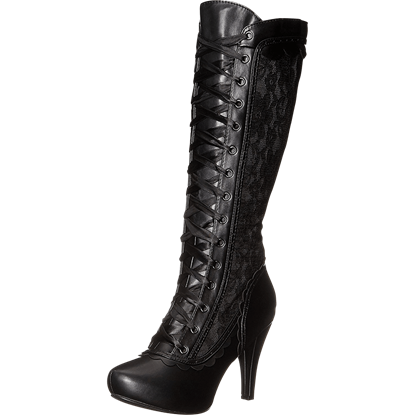 Item # FW1122
With all its gadgets, gizmos, and inventions, the world of steampunk might seem a bit too industrial at times. How do you dress that? Why with the Lady Alexia Lace Panel Boots, a delicate touch to balance out the mechanical style!