Your steampunk outfit deserves the best accessories to turn it into an eye-catching Neo-Victorian ensemble. Medieval Collectibles offers an excellent array of mens steampunk accessories that will look spectacular at your next steampunk convention or party. We carry steampunk arm bands and Victorian sleeve garters that can be worn on their own or over a period shirt. Our steampunk masks, steampunk belts, and steampunk hats add great detail to your outfit, while our Neo-Victorian bags and steampunk wallets work great for carrying necessities when you are on the go. Many of our alternative history accessories feature gears, glass phials, studs, steampunk keys, and buckled straps that help to create fantastic steampunk style. Whether you prefer to dress as an alchemist, a steampunk airship engineer, or a high-born Neo-Victorian lord, our mens fashion accessories will provide authenticity to your dramatic look.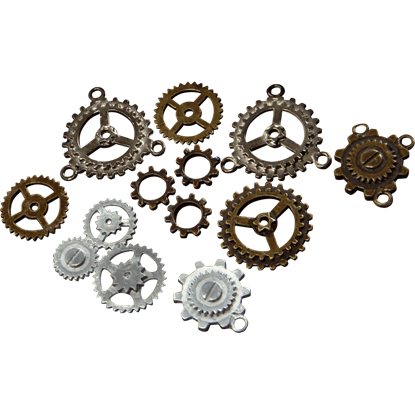 Item # LU-540134
Are you looking to update your wardrobe with a healthy dose of Steampunk style? Then this Bag of Assorted Gears is exactly what you need to give each and every garment you own a subtle touch of incredible Steampunk style!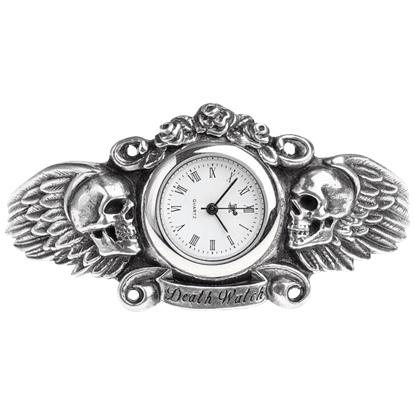 Item # AG-AW28
Dark angels watch over your every moment of tellurian time, waiting to escort you into the realms of eternity. The Heart of Lazarus Bracelet Wristwatch acts as a reminder to gather your rosebuds, to live life to its fullest potential.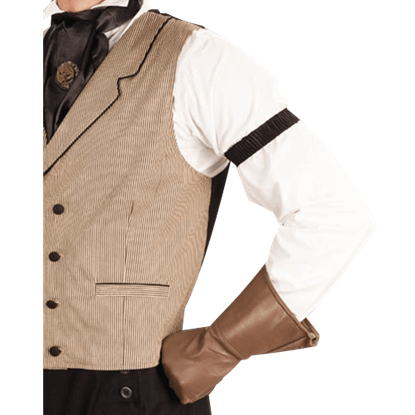 Item # 101556
This pair of black shirt sleeve garters is the perfect finishing touch for your Steampunk ensemble. The Mens Black Shirt Sleeve Garters has a polyester pleated black band that is elasticized with a cotton backing so it stays in place.