The easiest way to get a perfectly matched leather armour look is to shop our selection of leather armour packages. We have done the groundwork for you here and bundled together matching pieces of armour so that your leather armour outfit goes together seamlessly. Shop here for leather armour breastplate and pauldron sets, elven leaf armour sets, leather bracer and greave sets, and other leather armour packages. Our high quality, handcrafted leather armour sets come in a variety of styles, so whether your character hails from high fantasy or ancient Rome, you will find the armour pieces to suit you here already paired together for convenience. Our leather armour sets are ideal for any number of uses and occasions, and many are perfect for LARP, light reenactment, and costume use.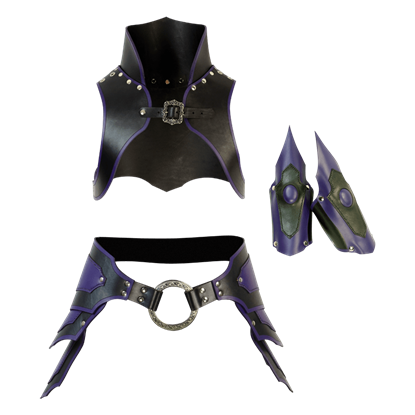 Item # DK7016
Radiate an aura of unparalleled magical might with the enchanting appeal of the Dark Sorceress Fantasy Armour Set. This armour is perfect for LARPing ladies who wish to display the resplendent spellweaving skills of their character.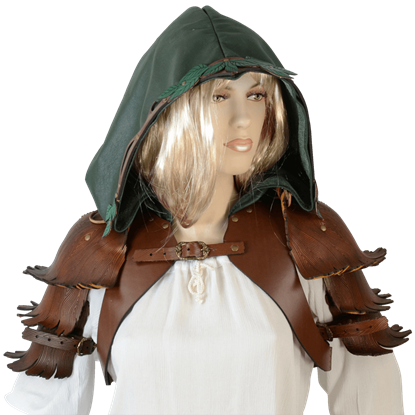 Item # DK7014
Accentuate your combat attire with the arborescent mystique of the Hooded Woodland Bolero Jacket with Pauldrons, which features pauldrons resembling tree bark and an exquisite green leather hood with ornate nature themed adornments.