Our Medieval LARP Collection has something for any LARPer who has ever had interest in this definitive era. From essentials to elegantly detailed statement makers, the Medieval LARP Collection includes all manner of LARP weapons and LARP shields to equip everyone from starting squires to practiced paladins, all expertly crafted by Forgotten Dreams. Choose from a variety of LARP shield colors and styles, all made out of high quality, shred resistant foam and coated with protective latex and elastic gloss for durability. This collection includes no shortage of swords, from the essential Medieval Squire LARP Sword to ornate weapons like the Medieval LARP Claymore and golden colored fleur de lis embellished LARP blades, such as the Medieval Paladin LARP Dagger. Shop this section for LARP maces and LARP axes as well, all expertly crafted to look like the real weapons of this historic era. Each weapon features a flexible and durable fiberglass core surrounded by layers of thick, industrial strength foam under a coating of latex, realistic coloration, and a final layer of elastic gloss for safety and sturdiness that, with proper maintenance, will keep these LARP weapons trusted for LARP battle after battle.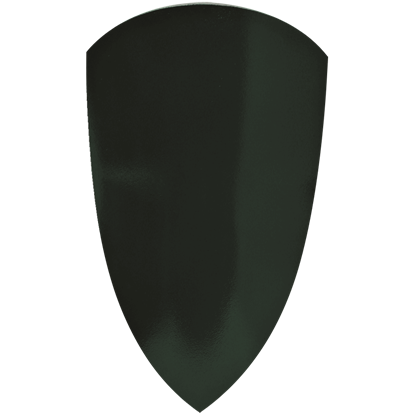 Item # FD-1055
In a shade as deep as an ancient forest, the Medieval Squire LARP Shield in Green is ready to protect its bearer on the battlefield. With its historic and versatile heater shape, this foam shield is an ideal basic for LARP events.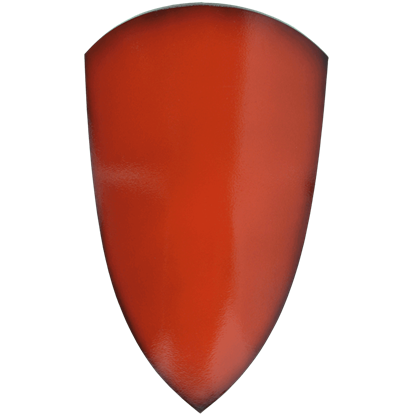 Item # FD-1057
Charge into battle guarded by a fiery hue when you equip the Medieval Squire LARP Shield in Red. With its vibrant coloration, this live action roleplay shield is a dynamic defense tool that can be adapted to a variety of LARP themes.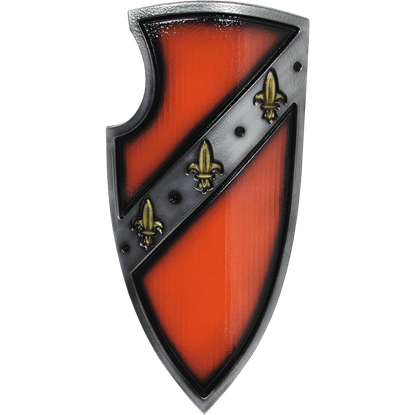 Item # FD-1132
The Red Medieval Gralsritter LARP Sword is an interpretation of a classic knights shield. Whether you are a knight on a quest for a king, searching high and wide for a princess, or in battle, this is the shield you need at your side.