Sometimes, a full-sized helmet is an impractical thing. For whatever reason, be it the pressures of society or a very limited amount of available personal space for decoration, a full-sized helmet just is not an option. But all is not lost! We offer a number of miniature helmets that are still very cool and, even better, very friendly for those of us who have small amounts of space. Our miniature helmets are modeled after the helmets worn throughout the ages, so whether you want a Roman helm or a Crusaders helm, it is likely to be found here, so long as it is a miniature, of course. All of our miniature helmets feature realistic details. Whether you are using them for decor or as a collectible, you will find that our miniature helmets are up to whatever task you need of them. Whether it is the helm of a Viking, Roman, French, or Prussian warrior, our miniature helmets are just the thing to add medieval character to any space while taking up very little in return.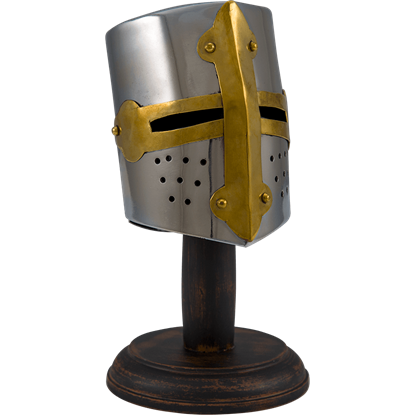 Item # HW-700287
Bring easy medieval flair to your home or office decor with the Mini Medieval Tournament Helmet. This mini knight helmet has a traditional great helm shape with a flat top, and its face is accented with a bold, brass cross.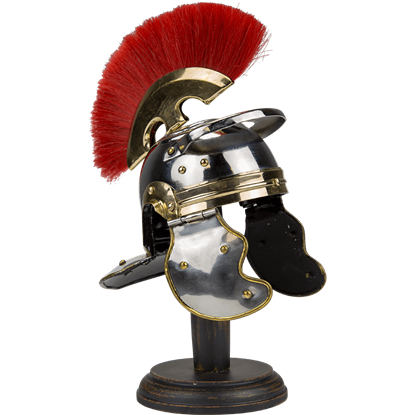 Item # HW-700377
The might of a Roman soldier can lend you strength any day when you accent your shelf or desk with the Mini Roman Helmet. This miniature collectible helmet is finely detailed and made of steel with a chrome finish and brass detail.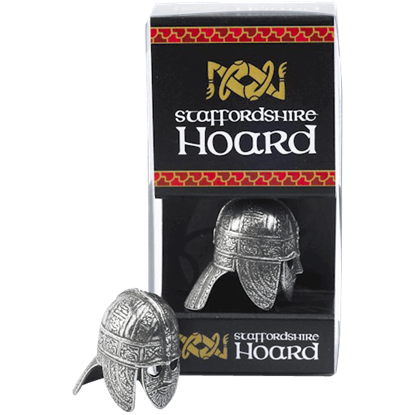 Item # WR-HTHSH
Modeled after a helmet found in the largest hoard of Anglo-Saxon treasure ever found, this Staffordshire Hoard Helmet is a great little miniature replica that is the perfect way to celebrate history and commemorate this amazing find.