Feel as though you are slumbering deep in an enchanted forest when you add our greenman pillows and blankets to your home decor. Many of our greenman throw pillows and greenman fleece blankets feature the stunning art of fantasy artists transformed into soft and cozy accents for your home. Show off your taste in medieval and fantasy style when you accent a couch or arm chair with one of our greenman cushions. Our greenman blankets are perfect for adding a bit of warmth or comfort to any room in the house. Whether you love greenman and greenwoman accents for the way they embody the beauty and life of nature, or you simply enjoy the creativity of the artwork featured here, our greenman pillows and blankets make beautiful accent pieces to any space needing just a little more character or coziness.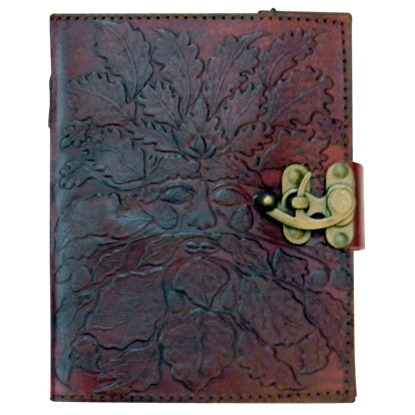 Item # 060-2229L
Rich leather lends this journal an aged look, ensuring that when you write, you feel like you are writing in a medieval tome! The Embossed 6x8 Greenman Leather Journal with Lock is a great notebook to have for your use!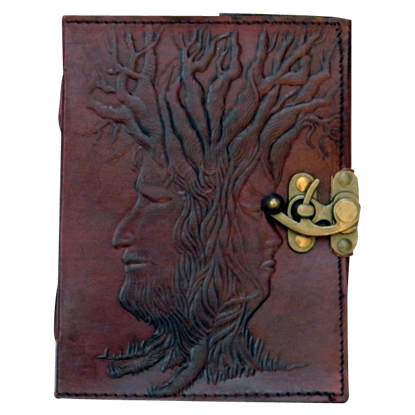 Item # 060-2454
In mythologies, trees are symbolic of many things, strength and wisdom chief among them. This Locked Tree of Wisdom 6x8 Embossed Leather Journal borrows Celtic style to create a notebook for any enthusiast to carry and fill.