Flowers look best when in a vase that matches their beauty and ties them to the decor surrounding them. Shop all our beautiful Renaissance, fantasy, and medieval vases here. We offer a selection of high quality vases that look great even on their own. Many of our themed vases feature flower and fairy embellishments in gorgeous Renaissance and art nouveau style. Hand painting often highlights the intricate details of these floral vases, and others have a beautiful cast bronze finish. Check out steampunk and octopus vases her as well as versatile medieval and fantasy vases. Keep checking back on this category, as more vase styles will be added as they become available.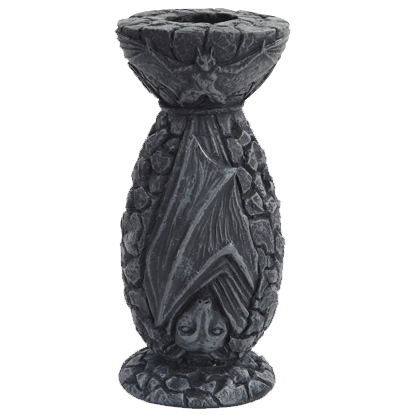 Item # CC10089
The bat is a cave-dwelling creature often referred to as a guardian of the night. With the Hanging Bat Candle Holder, you can fight against the darkness of the twilight hours with this piece depicting flying and hanging bats.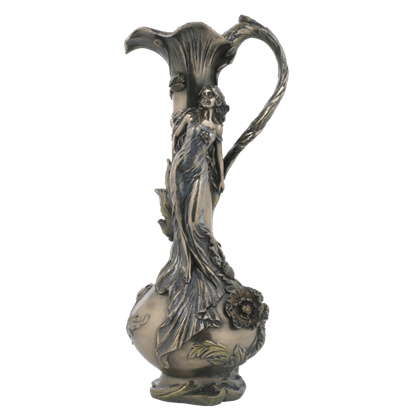 Item # WU-1252
It might be a vase, but that is not the only use this item has. The Poppy and Lady Ewer Vase echoes the form of an old-world ewer, which gives it a distinctive shape that is perfect for holding flowers, water, and attention.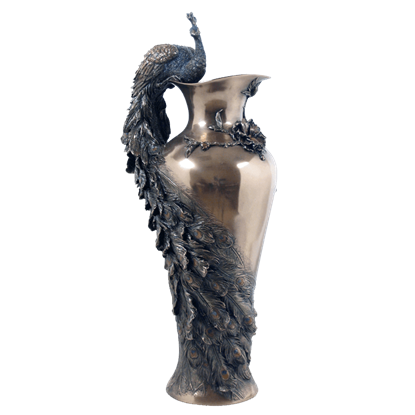 Item # WU-1267
The peacock is regarded as a universal symbol of pride, as well as a bird of beauty and prestige. It lends its beauty and noble look to this Prunus and Peacock Vase, which makes for a great decoration with or without flowers.