Make your steampunk cosplay truly your own with our selection of fantastic womens steampunk accessories. We carry a wide assortment of steampunk fashion items to accent your steampunk attire, whether you prefer to dress as an elegant Victorian lady or daring airship mistress. Browse through this category to see our many lace opera gloves, steampunk belts, leather arm bands, feathered steampunk fascinator hats, steampunk choker collars, and more. These steampunk accessories turn average Neo-Victorian apparel into fantastic steampunk couture. Decorated with lace, metal gears, metal cylinders, buckles, clock hands, steampunk keys, and other ornamentation, these alternative fashion accessories will earn you admiring glances from onlookers at your next steampunk convention. Check back regularly to see the latest additions!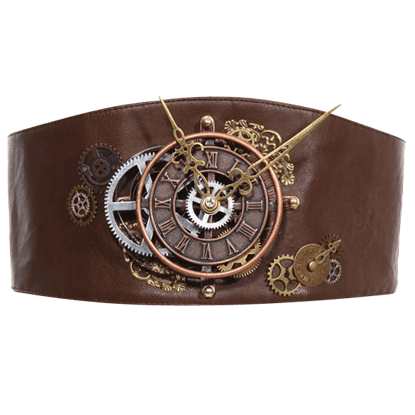 Item # RL-SP072
Emphasize your trim waistline while reveling in steampunk style while wearing this thick, leather-like belt. The Steampunk Clock Belt supports an exposed clock face and its inner workings as its ornate hands point to the time.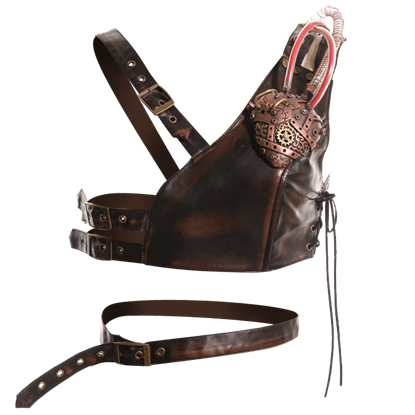 Item # RL-SP075
Steampunk fashion includes a variety of creative accessories that range from elegant Victorian to exotic science fiction. The Steampunk Heart Chest Piece leans a bit towards the second type with its decorative mechanical heart.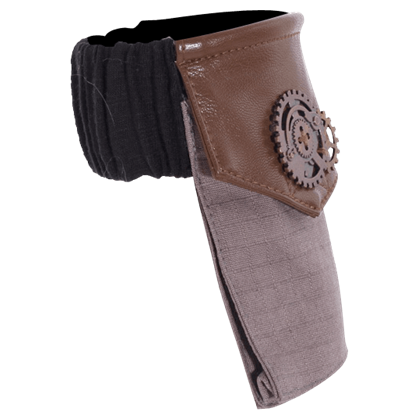 Item # RL-SP029
When you want your steampunk ensemble to stand out from all the rest, you will need to find the perfect accessories to accompany it! The Steampunk Pocket Arm Band combines functionality and style into its design.