Inspired by Charles Dickens tale, A Christmas Carol, this Department 56 village collection brings the holiday classic to new life. Dickens Carol was one of the single greatest influences in rejuvenating the old Christmas traditions of England. Celebrate Christmas in your heart and home with this beautiful holiday village set. These Christmas Carol buildings include designs inspired by locations described in the story, such as the home of the poor-but-loving Cratchit family, Scrooge and Marleys miserly office, and the cheery residence of Scrooges spirited nephew, Fred Holiwell. Each illuminated porcelain building shows off Victorian England architecture for a unique period look. The snow-topped holiday village buildings are decorated with bright colors and intricate detail. Many of these pieces can be plugged into an electrical outlet to spread a cheery glow throughout your wintry scene. Decorate for the season by setting up a fantastic Christmas Carol village display in your home!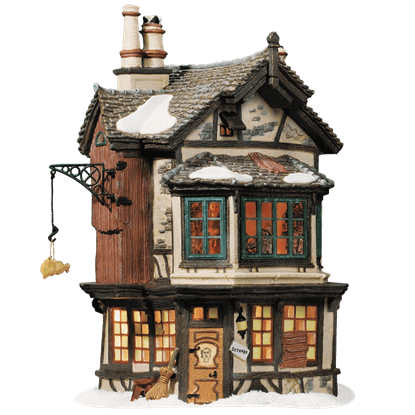 Item # EN-56-58490
Charles Dickens classic holiday tale comes to new life in the Christmas Carol village series by Department 56. And what would the much beloved story - or the charming miniature town - be without Ebenezer Scrooges House?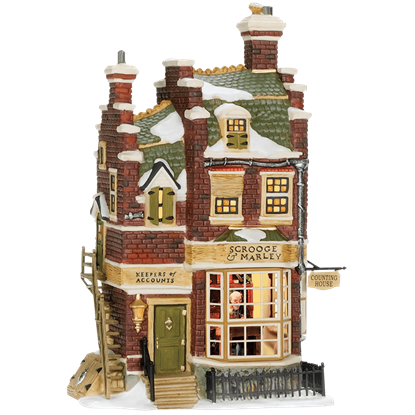 Item # EN-56-58483
The classic icon of a miser, Ebenezer Scrooge must learn an important lesson in Dickens A Christmas Carol. The Scrooge and Marleys Counting House makes a charming addition to your festive recreation of London in the 1800s.