Populate your Alpine village with the colorful characters that you can find here among these hand-painted porcelain figurines from Department 56! Inspired by the iconic old-world style of the Alpine and Bavarian regions of Europe, some of these collectible village figures wear traditional clothing like lederhosen and dirndls, while others have bundled up in brightly hued scarves and hats as they head out to the holiday festival. In addition to Alpine dancers, musicians, painters, and other characters, we carry scenic accessories for your village landscape like a Christmas tree figurine to place at the center of your miniature town. These Alpine village accessories make the perfect pieces to round out your holiday display.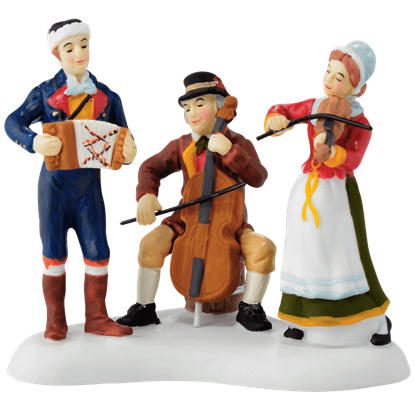 Item # EN-4044786
Sweet melodies fill the air of the marketplace when these musicians begin to play. The Christmas Market Musicians play a concertina, cello, and violin, making a cheerful trio as they strike up a lively tune for their listeners.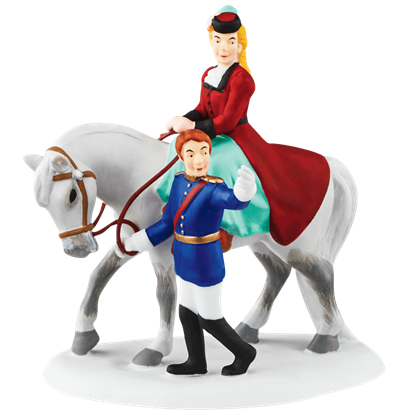 Item # EN-4049189
Although King Ludwig II never had a princess, little girls can imagine a fairytale story of his lady arriving on horseback with the prince. The Our Enchanted Kingdom figure makes a lovely addition to the Alpine Village collection.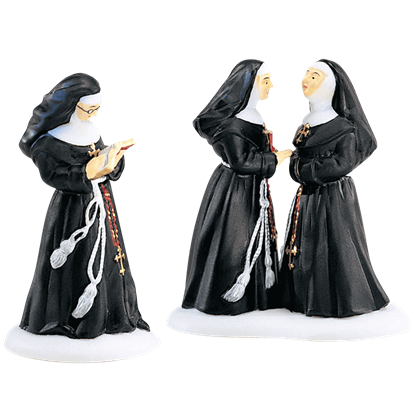 Item # EN-56-56213
The Sisters of the Abbey Set, part of the Alpine Village collection by Department 56, displays a gathering of nuns clothed in traditional black and white. Made of porcelain, these collectible statues are hand painted in delicate detail.