When you need a striking mens period outfit with all the pieces assembled, turn to us here at Medieval Collectibles. We have put together many different medieval outfit packages, mens historical ensembles, and complete period clothing sets. Save money by getting your entire outfit in one bundle rather than spending time searching for individual pieces. We offer Roman centurion ensembles, gladiator outfits, medieval archer attire, Spartan warrior outfits, Highlander outfits, musketeer ensembles, Viking clothing sets, and so much more! These mens complete medieval outfits are appropriate for historical re-enactments, SCA, Renaissance fairs, medieval themed weddings, and costume parties. All of our medieval outfits are composed of real clothing items - not costumes - that are made from top quality materials. These period clothing packages will lend you the authentic medieval look that you desire.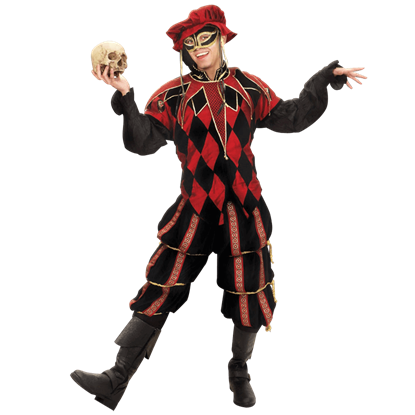 Item # 101714
Carnevale is a festival celebrating the last time before Lent that you can treat yourself to your vices, like drinking, gorging, and murder. Indulge your darkest depravities and have fun doing it with the Dark Carnevale Jester Ensemble.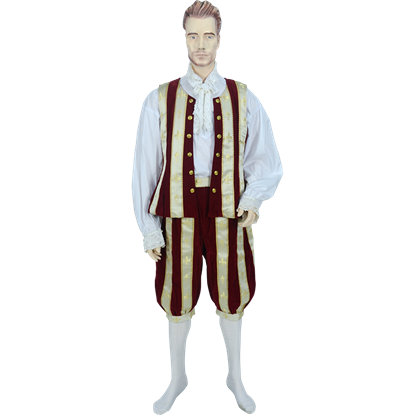 Item # YDM-CL-00049
This item is available in limited quantities. It is available at this discounted price in only the color and sizing described here.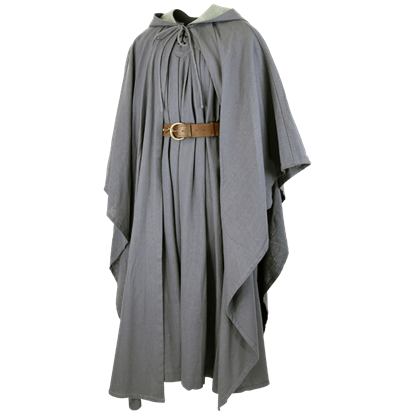 Item # MCI-515
Prepare for upcoming adventure and quests of epic consequence with the Wizard Robe and Cloak Set. This ensemble gets you what you need for the look of a wise, well-traveled medieval wizard bundled together for your convenience.