We have a wide selection of high quality leather rapier belts. Our rapier belts are designed to let you carry your rapier with ease. Most rapier belts allow you to hang your rapier on your left or right side. Your rapier scabbard fits through leather loops on the carrier at the best angle for quick access. All leather rapier belts are made of heavy duty leather and are adjustable to fit almost any size. All our rapier belts are handcrafted and are very affordable.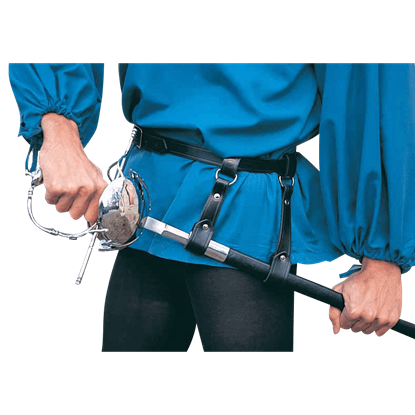 Item # 200258
The straps on this rapier carrier can be moved along the belt for you to angle sword to suit you best, and the sword frog is also adjustable, allowing you to easily accommodate any rapier you might prefer to carry.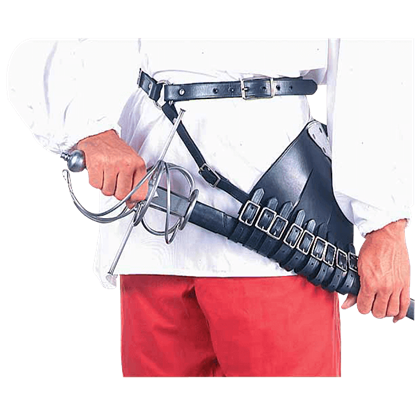 Item # 200456
A two-piece design means that no matter who wears the Leather Rapier Carrier, it still hangs at the proper angle. Rapier scabbards can easily fit through the leather loops on the carrier, situated at the best angle for quick access.