When you want to add a touch of Nordic style to your look, check out the variety of Viking charms that we offer here. We provide delightful bracelet charms, cell phone charms, and keychain charms for any fan of Viking mythology and culture. With designs suitable for a powerful berserker or courageous Valkyrie, these gleaming charms feature designs inspired by Viking knotwork, Viking runes, and other iconic Viking images. Each charm hangs by a small loop that makes it a simple addition to your look, so take a minute to check out our stylish Norse designs!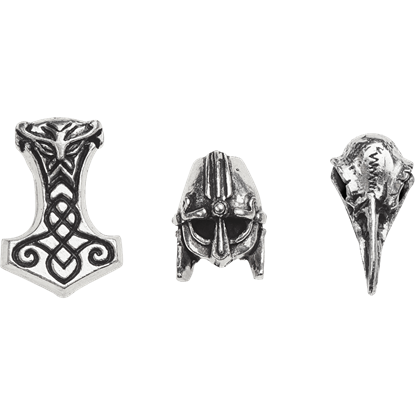 Item # AG-ABR5
If you want to complete your Viking warrior amulet kit, look no further than Norsebraid Hair Beads. Shaped like Mjolnir, an Odins raven skull, and a warlords helmet, this set of hair beads is all you need to release your rage!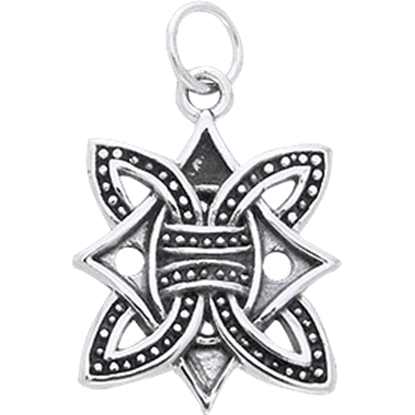 Item # PS-WZCM145
Embracing geometric knotwork patterns, Borre style artwork motifs are named for the Borre mound cemetery in Norway. The White Bronze Borre Knot Charm shows off an attractive knotwork pattern that Viking enthusiasts will love.