A growing category here at Medieval Collectibles, our oriental clothing section offers striking pieces of ethnic clothing and samurai apparel for those interested in traditional Asian dress. We carry high quality pieces of warrior costume from Japan and other eastern countries, including samurai pants resembling hakama, kimono tops, and samurai vests. Our oriental apparel suits both men and women with various sizes and colors available. We aim to offer an ever-widening selection of oriental attire with more pieces being added on a regular basis. Fans of historical Asian clothing should check back frequently to see our new products!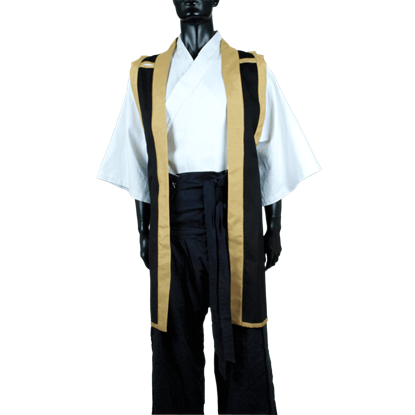 Item # MCI-2350
The Jin-Baori is an Asian inspired battle overcoat. The Jin-Baori can be worn by men or women. Whether you pair it with a Kimono and Asian style pants or wear it over a dress, it will be the focal point of your outfit.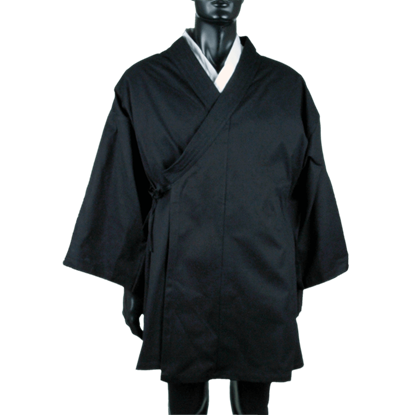 Item # MCI-2351
The Kimono is an Asian inspired shirt with three-forth length sleeves. The sleeves are wide and should come down to about the middle of your forearm. The Kimono is long enough to be tucked into pants, but also can be worn over as well.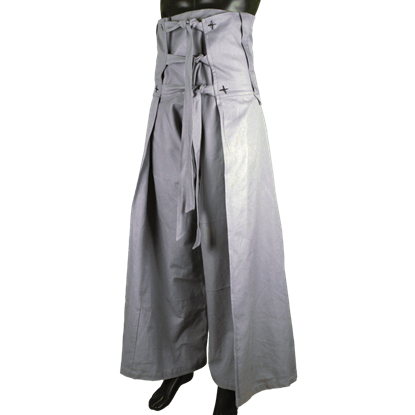 Item # MCI-2353
These pants are modeled after the garments that were favored classes of Japan, the samurai and the nobility. As can be expected, the Samurai Pants have a completely different silhouette and look from typical European garments.