The Tai Chi was the original sword of the Samurai. Tai Chi swords have become a symbol of status due to the beauty of their decorative sheaths and their elaborate ornamentation. We carry Tai Chi swords that are designed by world-renowned Chinese martial arts master Sifu Adam Hsu. We also have Tai Chi tassels and carrying case to give your sword that look and protection. Functionality, weight and balance are paramount considerations in Sifu Hsu's designs, while Hanweis quality and workmanship give the Tai Chi swords that graceful and pleasing appearance. The blades of the Tai Chi sword are crafted in high carbon spring steel and have a pronounced center ridge and distal taper, producing exactly the right degree of stiffness and a very audible hiss in the cutting stroke.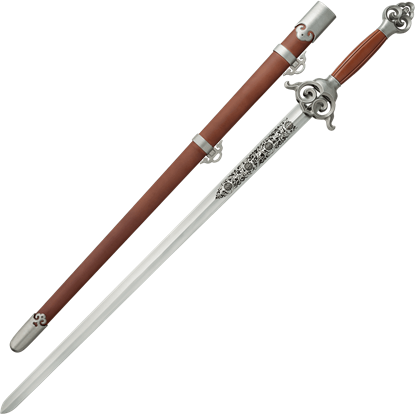 Item # SD15030
For martial arts practitioners seeking a blade of excellent quality, the Kung Fu Jian Sword makes a great choice. Similar in flexibility to a wushu style but not quite as thin, the jian has a reinforcing ridge down the entire length.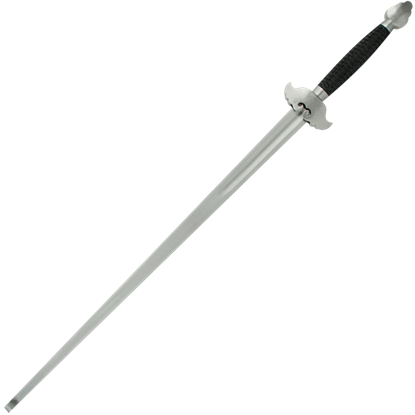 Item # SH2493
In honor of ancient Chinese tradition, Scott Rodell has tasked the smiths at Hanwei Forge to create a practical training sword from the same materials as a functional one. This cooperative process resulted in the Sparring Jian!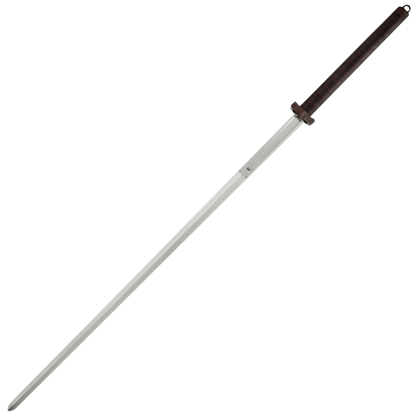 Item # SD13790
The legend of the taotie remains deeply rooted in Chinese culture, going back to the Neolithic age and Shang and Zhou dynasties. The Taotie Jian Longsword uses the mythological gluttonous monster as a decorative motif.