Decorated with the elegant symbols and motifs of Wicca, we carry a selection of Wiccan bracelets that will add unique and meaningful beauty to any look. Check out our intricately detailed, sterling silver pentacle bangle bracelets, triple moon wrist cuffs, leather pentagram wristbands, raven pentacle accessories, and more to help celebrate and show your belief. Our Wiccan wristwear is easy to wear and works for any occasion, from formal to everyday, and is sure to make a statement however you wear it.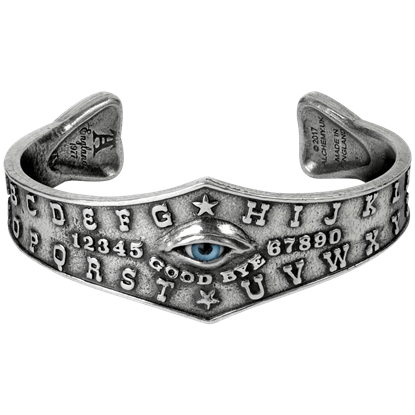 Item # AG-A117
The gift of foresight and clairvoyant abilities are not necessary to recognize the chic style of the Ouija Eye Bangle. A mystical aura surrounds this jewelry piece, making it the perfect accessory for the fashion savvy fortuneteller.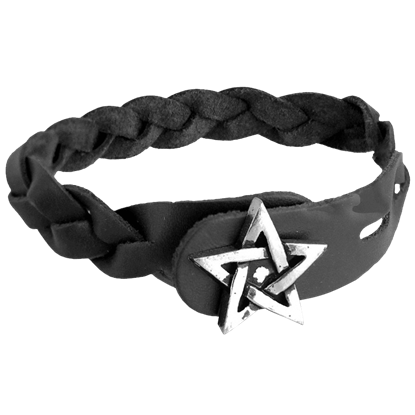 Item # AG-A37
The Pentagram Gaelic Plait Leather Bracelet is a hand plaited, black leather wristband with pewter pentagram button fastening. The Pentagram Gaelic Plait Leather Bracelet makes a great gothic bracelet for everyday use.