When you want to wear womens period clothing that allows you to move unhindered by voluminous skirts and dresses, consider checking out the variety of womens historical legwear we offer here at Medieval Collectibles. Our womens medieval pants, historical tights, and period bloomers give you options for how you want to dress while maintaining your striking appearance. Our womens period trousers look great with a bodice or medieval shirt, and our Victorian pants go well with period blouses. Our historical bloomers and womens pantaloons can also be worn under a medieval skirt as period undergarments. Medieval leggings provide a comfortable alternative for those times when a full-length skirt just will not do. These pieces of period legwear work great for historical re-enactments, Renaissance fairs, theatrical productions, and every day wear.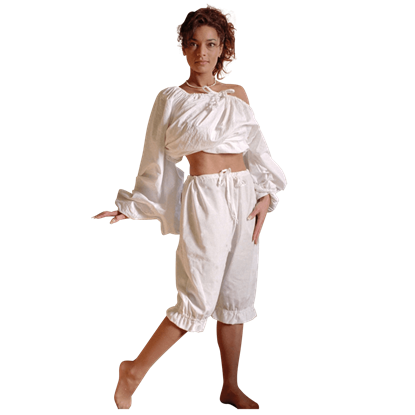 Item # SS-BLOOM
Designed to be a comfortable medium that preserves Victorian style and decency and allows a woman to move about unhindered, these Medieval Bloomers are a loose, baggy legging that can be worn under a skirt or on their own.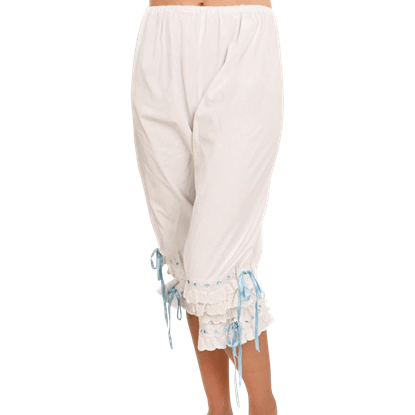 Item # 101621
The New Orleans Pantaloons are part of a flirty Edwardian lingerie ensemble when paired with our matching camisole, making an enticing number in the boudoir. The period bloomers are perfect for wearing alone or as an undergarment.