We now carry real and authentic military belts from the military branches. We have sword belts from the Marines, US Army, Navy and the Air Force. We have ceremonial sword belts, officer belts and enlisted personnel belts for that special someone in your life that is from the military. Our military belts are made of black leather that has a gold plated buckle. These military sword belts are adjustable and very affordable to anyone's budget.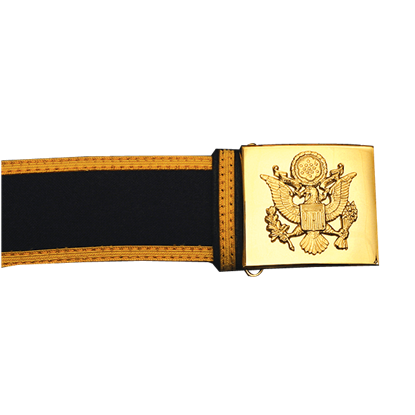 Item # 200946
Our US Army Enlisted Personnel Belt is Government Spec and the current issue ceremonial sword belt. It features a 24K gold plated buckle with Army Coat of Arms and matching belt keepers. It comes in one adjustable size.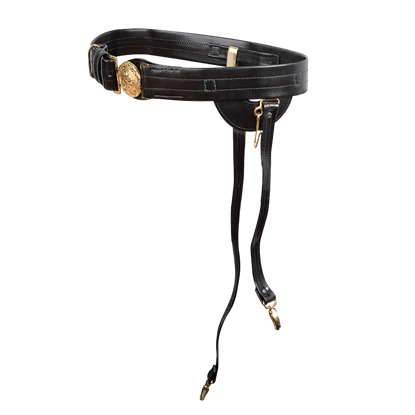 Item # 200944
Our Navy Officer Ceremonial Sword Belt is made from black leather with a gold plated buckle. It pairs perfectly the Navy Officer Sword, as well as other military swords. The belt width is 1.75 inches.