Some stories say that time passes differently in the world of fairies. But our fairy clocks are ready to help you keep track of the time in this human realm! Utterly lovely to behold and functional, too, our fairy clocks are all gorgeous examples of fantasy at its finest. Here we offer fairy wall clocks featuring the work of famous artists like Anne Stokes, Sheila Wolk, and Lisa Parker. Our analog fairy clocks are great decor pieces to place on any wall in your home. We also carry a selection of gothic fairy clocks that add the decadence of darkness to the appeal of fairy fantasy. This category holds all our fairy clock decor, including fairy desk clocks, fairy table clocks, and fairy statue clocks, as they become available.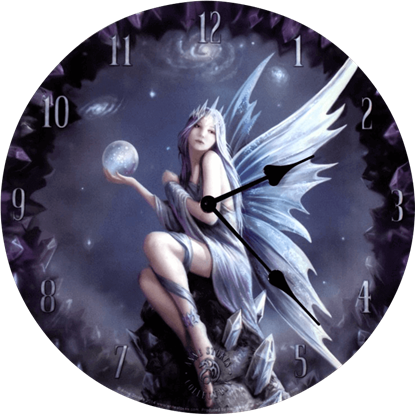 Item # 060-2586
Isolation turns to loneliness in the expression of this nocturnal fairy as she perches upon a rock with jutting crystals. The Anne Stokes Stargazer Wall Clock depicts a beautiful fairy with spread wings holding a gazing ball.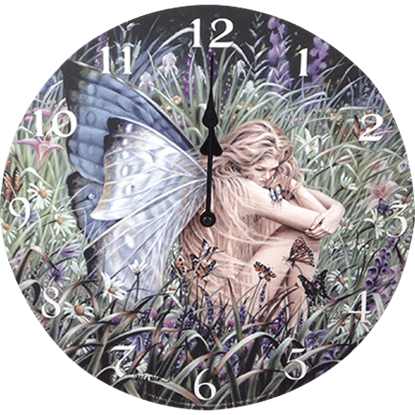 Item # CC10747
Resting in a glorious field of lilac, lupine, daisies, and other blooms, this fairy communes with the butterflies around her. The Field of Dreams Fairy Wall Clock showcases a lovely graphic by fantasy artist Sheila Wolk.