Now you can have a touch of superhero style even in the kitchen with our selection of Marvel kitchen accessories. We carry Marvel Comics kitchen goods featuring favorite characters as they appear in the Marvel Cinematic Universe as well as renditions based on the classic comics and animated series. Shop Spider-Man cookie jars and Avengers dining sets as well as Deadpool spatulas, superhero candy bowls, and more, all ideal for adding a spice of superhero style to your kitchen, no matter what you happen to be cooking up! Whether you are a fan of the Avengers, X-Men, or even Deadpool, be sure to check out our growing category of Marvel kitchen accessories here.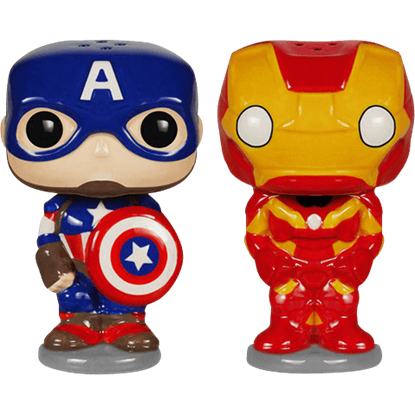 Item # FK-5600
You never know where Ultron, Loki, or any other Avengers villain could possibly be lurking, so make sure that your dinner table is always protected from danger with these Captain America and Iron Man POP Salt and Pepper Shakers!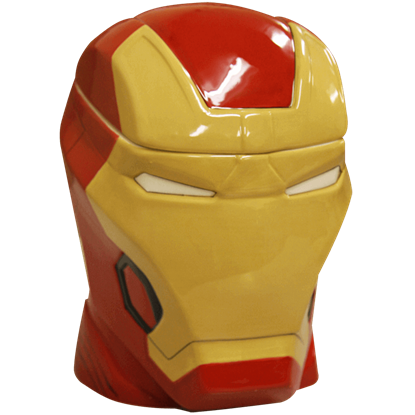 Item # NW-CJR-AUM2-IRONMAN
Have you ever wanted to get inside Tony Starks head? This Iron Man Cookie Jar allows you to do just that. This collectible superhero container is also great for storing baking ingredients or other items if you run out of cookies.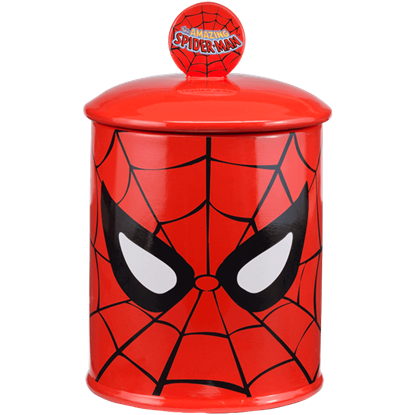 Item # VP-26041
The perfect addition to any collectors treasures, the Spider-Man Ceramic Cookie Jar will have everyones favorite web-slinger standing guard over your treats! This superhero cookie jar features a bold and bright Spider-Man design.