Like crystal balls used to peer deep into the future, our fairy globes and fairy crystal balls are sure to capture the attention of all who behold them. We offer a variety of fairy snow globes, fairy water globes, and fairy crystal ball statues in this category, all with captivating detail and imaginative depictions of both classic and gothic fairies of fantasy. Our fairy crystal balls largely feature a crystal ball base that stands out among any decor or collection with a cast resin fairy figure situated on top of the orb. Our fairy globes feature similar orb aspects, albeit filled with glitter that, when shaken, presents a magical display. No matter the type of fairy you love, check out our variety of fairy globes and crystal balls to find a fantasy home accent that will perfectly reveal your style or add just the right touch to your decor.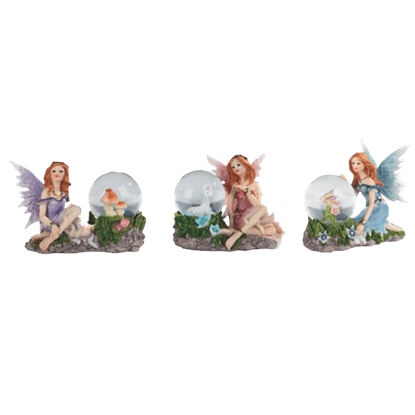 Item # 05-28077
Welcome a touch of fantasy to your home with the Fairy Snow Globe Trio. This set includes three distinct cold cast resin statues featuring floral fairies, each seated next to a glass orb where within lies a different whimsical detail.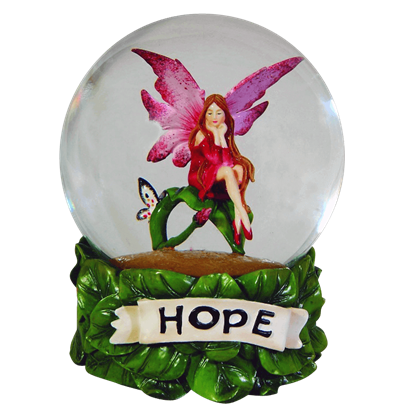 Item # CC7900
The Hope Water Globe by Amy Brown features a fairy dressed in red, resting on a leaf. A butterfly rests behind her on the leafs stem. The base of the globe has a banner across the front that reads Hope The fairy is made of cast resin.