In our selection of Star Wars earrings, you will find TIE Fighter dangle earrings ready to swing from your ear as though through space, rose gold Galactic Empire earrings for gorgeous displays of Imperial decadence, and even BB-8 earring studs for a cute and casual look. Shop Star Wars earrings for men and women in this category, all made for high quality materials like sterling silver. From 3D Stormtrooper helmet earring stud sets to Jedi lightsaber earrings, our selection is nearly as expansive as the galaxy far, far away. Be sure to check out our Star Wars huggie earrings as well, which add subtle style that works for any gender. Whether you are loyal to the Galactic Empire, Rebel Alliance, or even the First Order, you are sure to find a Star Wars pierced earring style here that will suit your taste.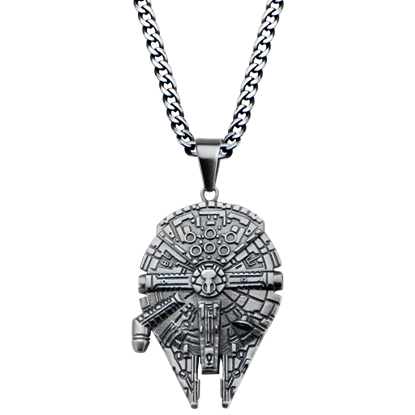 Item # SO-1273
Despite its aged appearance, the Millennium Falcon is equipped with one of the fastest hyperdrive engines in the galaxy, enabling it to outrun Imperial ships. This Millennium Falcon Necklace makes a daring personal accent.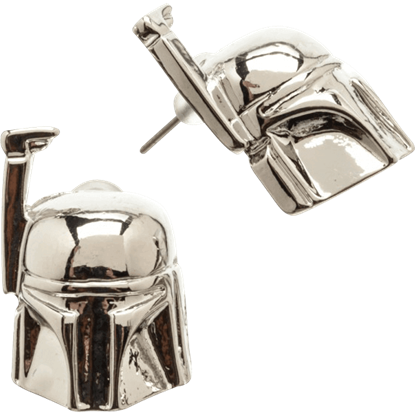 Item # BM-0240
The infamous bounty hunter from the original Star Wars trilogy, Boba Fett remains a popular character among fans. The Star Wars Boba Fett Earrings make a fantastic accessory with their 3D design in the shape of Boba Fetts helmet.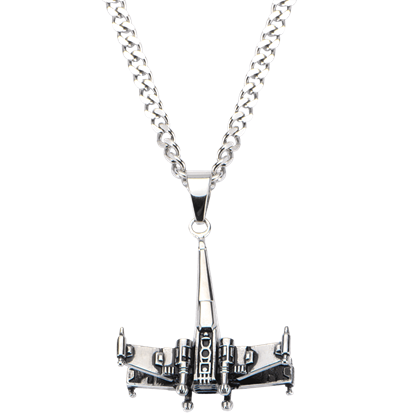 Item # SO-1271
The X-Wing starfighter was used by the Rebel Alliance. Agile and deadly in dogfights, the X-Wing was also equipped with a hyperdrive for long range travel. This X-Wing Starfighter Necklace makes an engaging personal accent.