We have great fantasy styled bows that were inspired from The Lord of the Rings. We have Legolas, Ranger and Elven style longbows. Each of our Longbows are expertly hand-crafted to order. Our fantasy bows are fully functional and can be used for hunting, archery target practice and re-enactments. Once an order is placed for a bow, it cannot be canceled, we consider them custom orders. Our longbows can take anywhere from 1 to 9 weeks for delivery. Give us a call if you need one in a hurry or have any questions about them.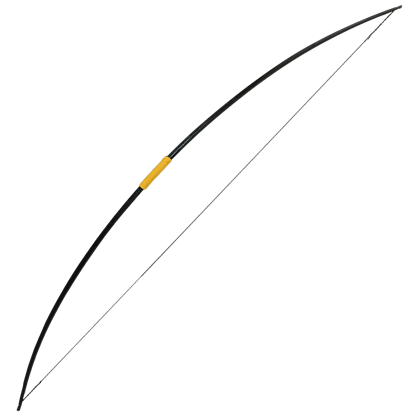 Item # WB-106
Inspired by the bow used by Legolas in the Lord of the Rings movies, this bow is available in a variety of weights with a 28 inch draw. The bow is finely crafted from a single piece of Red Oak backed with linen and is solid black.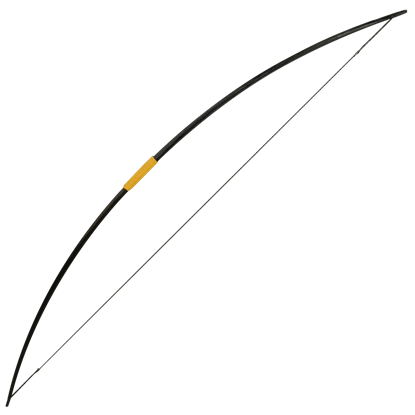 Item # WB-301
A lot of people love Lord of the Rings, adults and kids alike, and for those youths who love Legolas and his archery, nothing beats this Youth LOTR Legolas Style Bow, which puts an authentic elf bow into a young archers eager hands.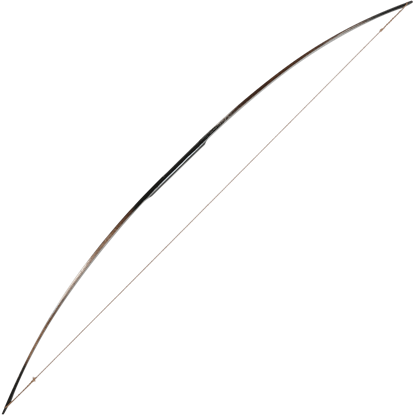 Item # WB-600
Our Youth Prologue Bow is on a bow design that is worthy of any elf. The front of the bow is hand-painted with fine scrollwork in metallic gold, while the handle is black, which fades to a natural brown along the bow's length in a very cool transition.