Let your favorite pop culture characters hang out in your home this holiday season with our holiday stockings. We also offer stocking holders and stocking hangers ideal for suspending your festive sock from a mantle or shelf. Shop Santa Yoda stockings as well as sturdy and stylish Darth Vader and Iron Throne stocking hangers. Holiday decorations like our Star Wars Chewbacca Plush Stocking make for great gifts or fun decorations sure to be treasured by fans of all ages for holiday season after season. Stockings are often a personal part of family holiday celebrations, so be sure to find the perfect holiday stocking for your loved ones here.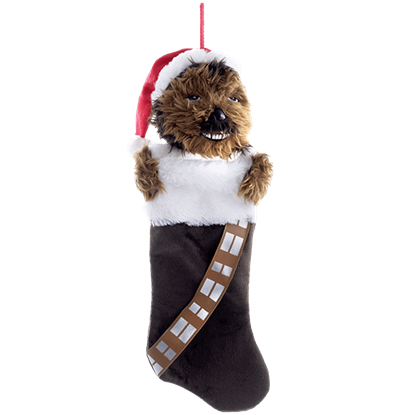 Item # KT-SW7135
Few can best a Wookiee in trials of strength, so who better to guard your Christmas goodies than Chewbacca? The Star Wars Chewbacca Plush Stocking features the furry plush head and arms of Han Solos Wookiee companion at its cuff.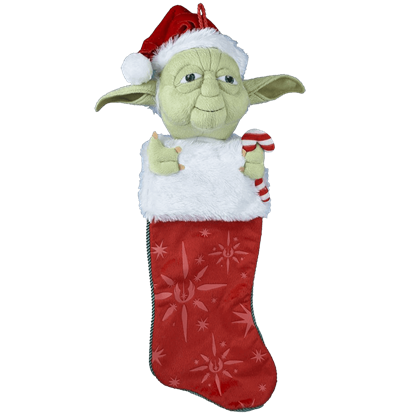 Item # KT-SW7134
With a candy cane in hand and a Santa hat on his head, Yoda is ready for the holidays. The Star Wars Yoda Plush Stocking features the plush head and hands of Yoda above the opening of a red and white polyester Christmas stocking.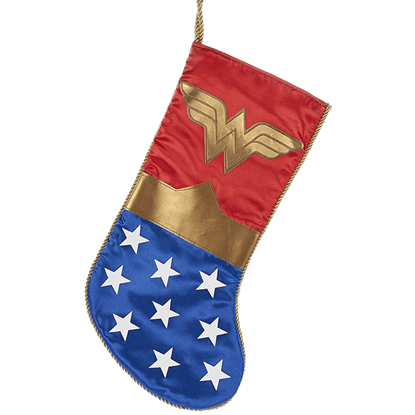 Item # KT-WW7161
With star-spangled style, the Wonder Woman Stocking is perfect for the superheroine in your life fond of DC Comics defender of justice. This stocking sports golden colored applique details depicting a Wonder Woman symbol and tiara.