Invoke a touch of fairy magic into your everyday life with our selection of fairy rings. Our fairy rings are made of high quality materials like sterling silver, fine pewter, and white bronze. Each fantasy ring is gorgeously detailed with imagery straight out of the world of fairies. Shop our selection of fairy bands engraved with dancing fairy maidens, floral fairy rings, fairy signet rings, and jeweled fantasy rings fit for fairy queens. Fairy rings are perfect for adding a hint of elegance to every look and work well with everyday styles as well as with formal occasion outfits and imaginative fantasy ensembles.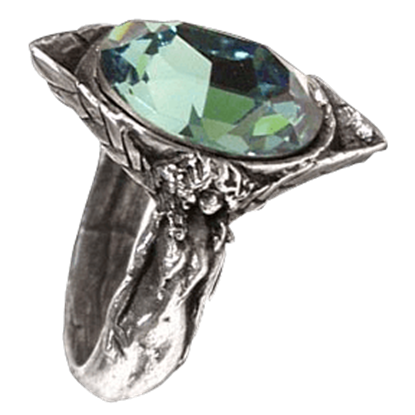 Item # AG-R120
The Absinthe Fairy Spirit Crystal Ring features an emerald pond of illusion and creation. The shimmering crystal element of the ring is set among several sculpted fairies along the sides for a fantasy look.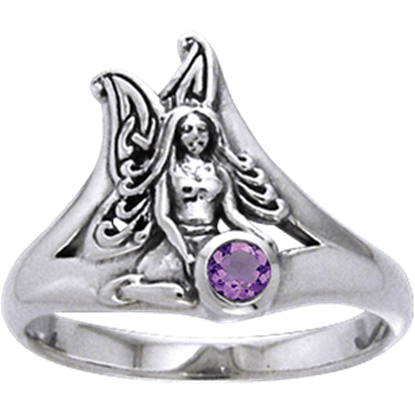 Item # PS-WZRI519
A winged member of the mysterious and elusive fair folk sits for a while to rest, holding a round, shimmering gemstone with her hands. The White Bronze Gem Fairy Ring captures the beauty and spirit of this elegant magical being.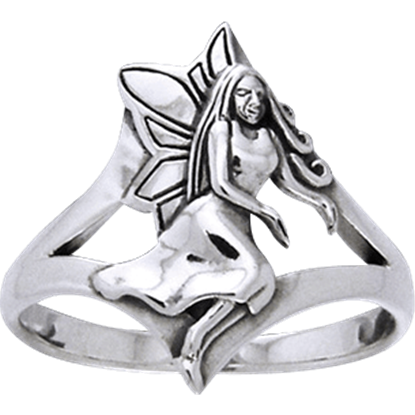 Item # PS-WZRI520
This fairy welcomes you and all your friends with open arms as she gestures to usher you into her abode. The White Bronze Welcoming Fairy Ring captures the enchantment, whimsy, and charm of the elusive fair folk.