We are pleased to offer a variety of miniature torture devices for your home or office decor. Perfect for adding that touch of the macabre, these historical torture device replicas come in a number of forms, including miniature gallows, miniature guillotines, and miniature pillories. Whether you want to start a unique collection or create a historical medieval display, you can appreciate the incredible detail worked into these wooden models. They feature ladders, ropes, chains, and other elements that ensure stunning realism. Take a moment to browse our selection of torture device decorations, and come back regularly to see our latest additions!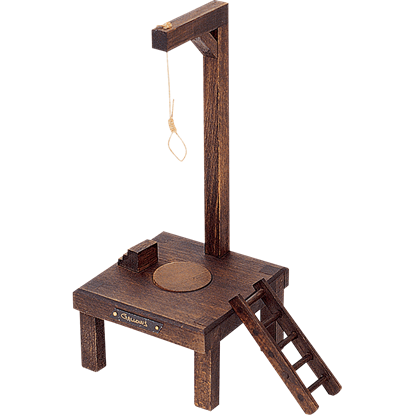 Item # ME-0199
Authentically emulating the design of the capital punishment device known as the gallows, the Miniature Gallows is crafted from wood and employs the L-shaped design of a single vertical support attached to a horizontal beam.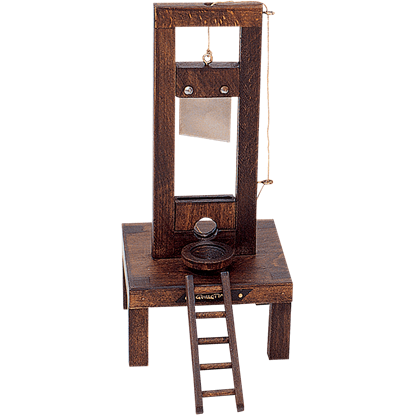 Item # ME-0198
Often remembered for its use during the French Revolution, the guillotine is a device built to simplify capital punishment. The Miniature Guillotine is a replica of this tool, displaying the ingenuity and terror of its design.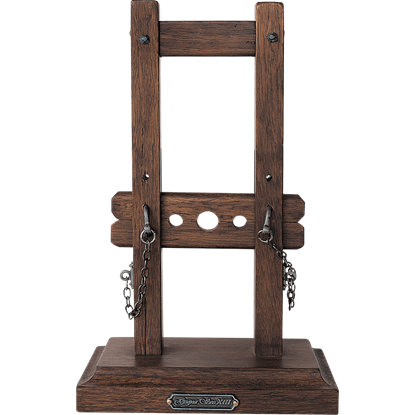 Item # ME-0201
Modeled after a device used to punish criminals for centuries throughout Europe, the Miniature Pillory is a spectacular decoration for displaying a unique aspect of life during the Middle Ages and the Age of Enlightenment.