Perfect for the theater, historical re-enactments, or collecting, the cap guns that we carry offer a sure fire way to make some noise! These cap revolvers, cap pistols, and cap rifles feature the legally required red tips that mark them as toy guns. Aside from this necessary feature, these replica cap guns show off incredible realism in their designs down to the caps that they fire as a real life simulation of gun fire. Many of these collectible cap guns feature Western styling, so you can easily pretend to be a cowboy, ranger, or outlaw. In addition to the replica guns themselves, we also provide a selection of cap gun cartridges and cap rings that you can use to reload your toy firearm. Gun enthusiasts of all ages are sure to enjoy the look and feel of these cap guns!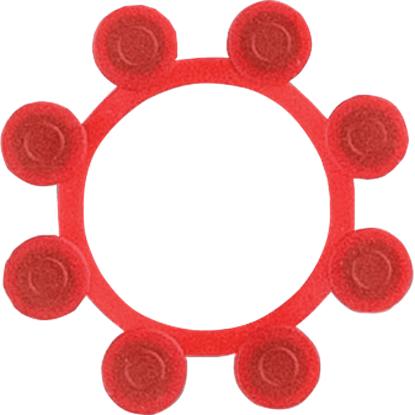 Item # AC-46-RC96
To get your cap guns popping, you need a 12 Pack of 8 Shot Cap Rings. Designed to be loaded into dummy shells, individual caps can be torn off and loaded into the back or cap shells to get the pop when pulling the trigger.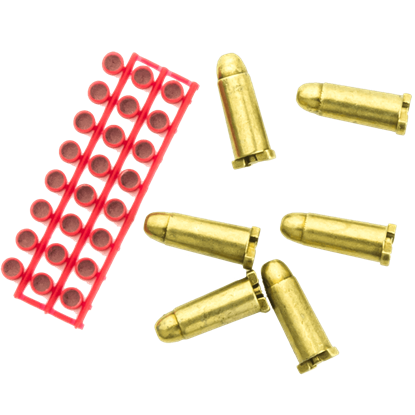 Item # OD49
Designed specifically for use in cap firing revolver style replicas, use the Set of 6 Dummy Cap Shells for extra authenticity at your next reenactment event or theatrical production. This set also includes 24 plastic caps.