Little girl zombies are notorious for being either insanely creepy or shockingly adorable. We carry excellent girls zombie costumes that will transform any young lady into one of the undead. These childrens costumes are a perfect touch for the little girl who enjoys gothic styles, as well, since many are easily convertible from eerie zombie to pretty gothic girl. Choose from zombie cheerleader costumes, zombie pajama costumes, and zombie lady costumes of all kinds. Dressed up in one of these horror costumes, any girl can take on the appearance of one of the walking dead, fit to join the horde and shamble down the street in search of brains. These kids costumes are perfect for zombie walks, haunted houses, costume parties, and Halloween.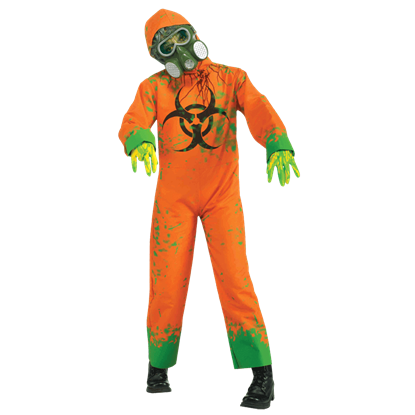 Item # FM-68712
If it has always been your childs dream to become a zombie, then there is no better way than with this Childs Orange Biohazard Zombie Jumpsuit. In this attire, they will be the worst, or the best, zombie that they can be!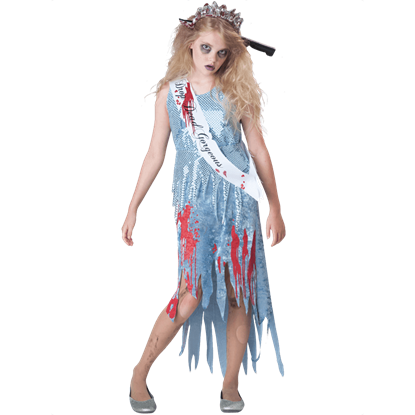 Item # IN-18049
Some girls would kill to be known as the most beautiful. When you wear the Tween Homecoming Horror Costume, you will take the phrase Drop Dead Gorgeous to a whole other level of macabre humor.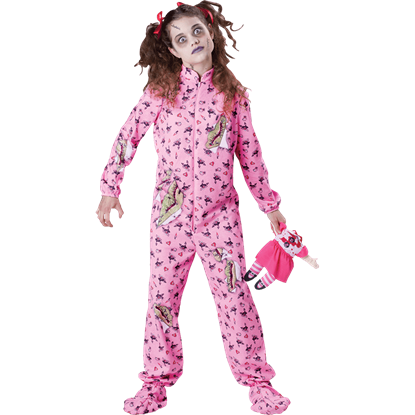 Item # IN-18033
During the zombie apocalypse, the undead come in all shapes and forms, even that of little girls! Your pre-teen can transform herself into an adorable member of the walking dead with the help of the Zombie Girl Tween Costume.