Hearkening back to a simpler time, the New England Village collection by Department 56 recognizes the traditions and culture of early America with its delicately hand-painted porcelain buildings and village accessories. Whether you are creating a bustling seaport or a rural farm scene, the New England village buildings will make the perfect addition to your peaceful hamlet. A warm glow shining from their windows, the illuminated porcelain buildings include community structures like a schoolhouse, a library, a bank, a farm, and a maple syrup refinery. The New England village figurines offer industrious characters to fill your town, such as holiday carolers, a lamplighter, children building a snowman, and a street vendor, among others. We are pleased to offer an excellent selection of pieces to show off in your collectible colonial village.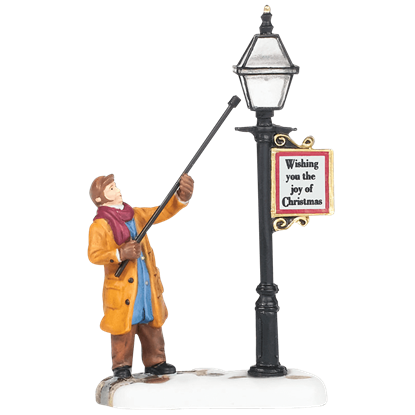 Item # EN-56-57127
A tradition in many small New England towns, a lamplighter like this New England Lamplighter figure makes his way through town each evening, lighting the street lamps with his pole and calling out news to the townspeople.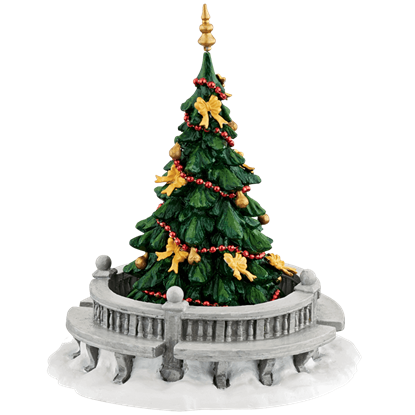 Item # EN-4044831
Nothing stirs the holiday spirit quite like seeing a finely decorated Christmas tree on display! The New England Town Tree makes a festive tribute to the holiday season, appearing in the center of a ring of snowy benches.