We are proud to offer to you our awesome selection of Medieval and Traditional Longbows for the Traditional/Primitive Archer. Each of our Longbows are expertly hand-crafted to order. Our long bows come in a variety of different woods that range from bamboo, hickory, Jatoba Wood and Ipe Brazilian. Longbows are fully functional and are suitable for target practice, horseback archery, and hunting. Once an order is placed for a bow, it cannot be canceled, we consider them custom orders. Our longbows can take anywhere from 1 to 9 weeks for delivery. Give us a call if you need one in a hurry or have any questions about them.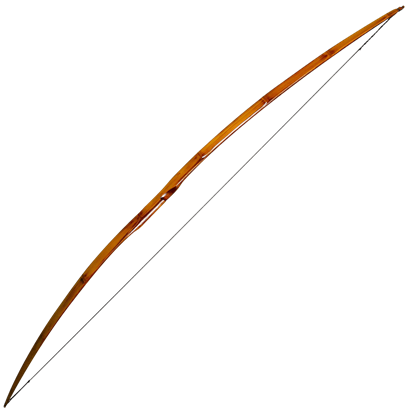 Item # WB-L003
The Bamboo Backed Hickory Flatbow is renowned for its toughness and resilience. Strong and steady, in the hands of an expert this bow puts arrows on-target, making it THE bow to reach for when reliability is a must.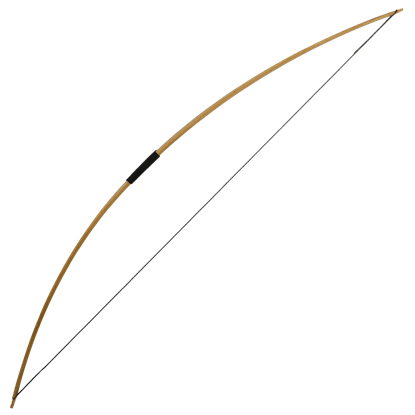 Item # WB-300
Archery is not solely for adults. Not anymore, at least. This Youth Linen Backed English Longbow echoes the overall look of our adult version, in a smaller size that is perfectly made for the young archer to own, shoot with, and enjoy!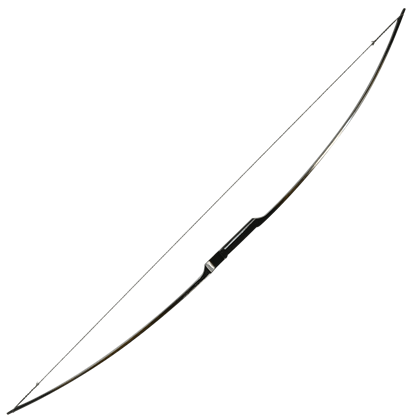 Item # WB-602
The rangers were the last men of the west and were destined to wander the land until the Return of the King. They were traditionally armed with both blades and bows. This Youth Ranger Bow recreates one such weapon for any young archer to wield.