Crafted from high quality materials like sterling silver, and with intricate detail throughout, our Wiccan brooches are phenomenal accents to any outfit. We offer a selection of Wiccan brooches and pins featuring iconic symbols like crescent moons, triskelia, pentagrams, and imagery of the eight Pagan sabbaths forming the Wheel of the Year. Easy to wear, these Wiccan brooches are impressive accessories and look great pinned to a lapel or scarf. These remarkable Wiccan jewelry pieces are beautiful ways to show your faith or your appreciation for the beauty of Wiccan iconography at special events or as part of your everyday fashion.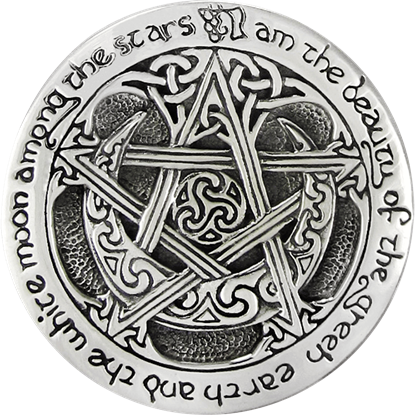 Item # DD-TBR-381
Steeped in meaning throughout the eras, the crescent moon and pentacle come together in the gorgeous Sterling Silver Moon Pentacle Brooch. These symbols decorate the center, surrounded by swirling knotwork and an inscription.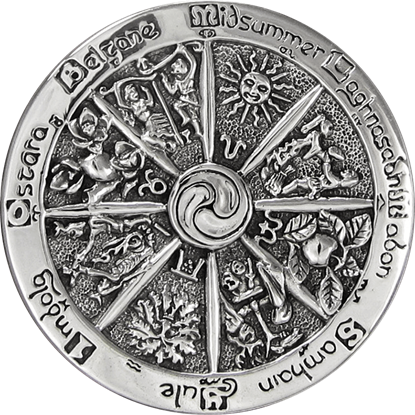 Item # DD-TBR-382
Each season brings its own events, ceremonies, and symbolism in the Sterling Silver Wheel of the Year Brooch. With its incredibly intricate details, this sterling silver accessory depicts the eight sabbaths of Pagan tradition.