During an emergency, having your weapon ready for action can mean the difference between survival or disaster! We offer a fantastic selection of tactical holsters and military holsters so you can keep your gun or other weapon on you at all times. Our hand pistol holsters can be worn at your hip, belly, shoulder, ankle, or leg, allowing you options in how to arm yourself. We carry concealed holsters, compact holsters, adjustable holsters, belt slide holsters, and MOLLE universal holsters, so anyone can find the type of gun holster they are looking for. Available in black, olive drab, brown, or camouflage, these tac holsters can fit in with the rest of your tactical gear. Browse our high-quality tactical holsters now to find all the pieces you need!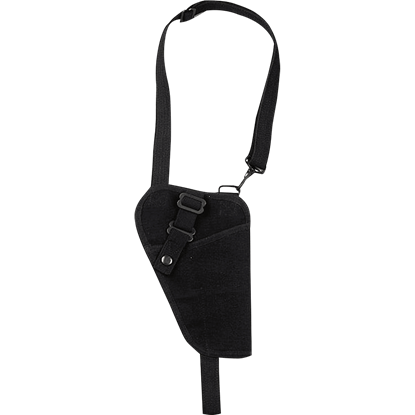 Item # RO-10374
Keep your favorite sidearm on you with the innovative Black Canvas .45 Shoulder Holster, which can be yours today. This comfortable carry method is ideal for driving, sitting, or conceal carry with outerwear, so try it out for yourself.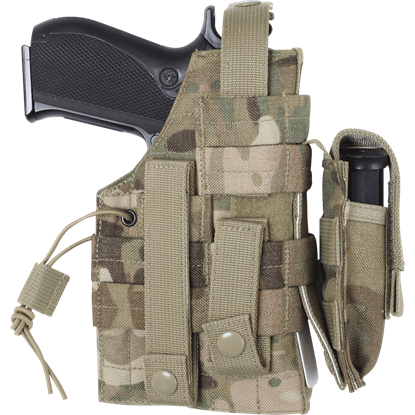 Item # RO-10475
Step up your tactical gear with the innovative and durable Multicam Modular Pistol Holster, which can be yours today. You do not want to pass up an item like this which can aid you in completing your mission successfully and safely.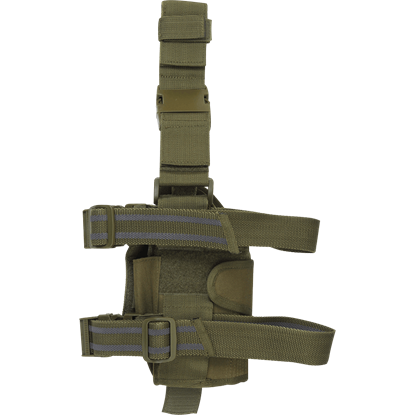 Item # RO-10754
Breach the door and throw a flash bang into the room while wearing the Olive Drab Drop Leg Pistol Holster. This durable item will become a treasured addition to your personal gear when you experience the benefits for yourself.