An iconic American fantasy artist, Frank Frazetta is well-known for his work appearing in comics, album covers, book covers, and other media. We offer a range of licensed home decor and collectibles based on and featuring his artwork, including various versions of his Death Dealer, the Huntress, the Destroyer, and the Silver Warrior artworks. Shop here for everything we have to offer from this remarkable artist, including Frank Frazetta statues, coaster sets, drinkware, lunch boxes, playing cards, magnets, and even collectible decorative weapons and armour based on the appearance of the iconic Death Dealer.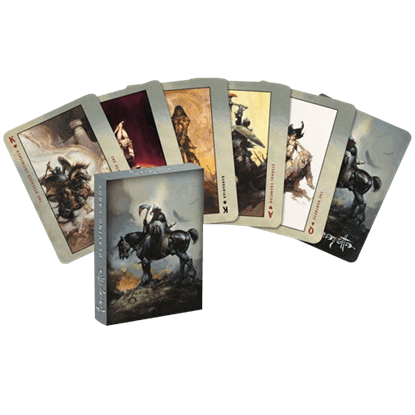 Item # Game-223
Bring your best warrior physique to your next game night with this illustrated deck. Selected dark fantasy works of art by the late Frank Frazetta are showcased as the face cards and jokers of the Death Dealer Playing Cards set.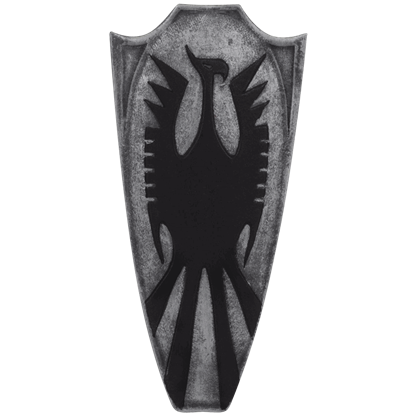 Item # Game-222
The Death Dealer is one of the most widely recognized works of art in the realm of dark fantasy. With the new release from Dark Horse Deluxe, you can wear the Death Dealer Shield Pin, produced with the utmost attention to detail.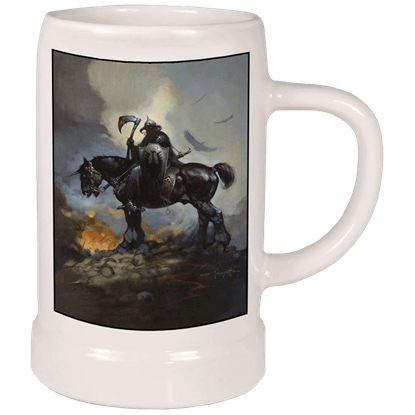 Item # Game-226
One of the most iconic images of the fantasy genre is Death Dealer by Frank Frazetta. Death Dealer has long been regarded as one of his most powerful and brilliant paintings. This Death Dealer Tankard showcases the art in brilliant color.