We offer fully functional locks, shackles, whips, dungeon keys and dungeon chains. The dungeon is a part of medieval history where prisoners were taken for treason, thief or any other crime. Our dungeon wares are great for stage play, theaters, medieval re-enactments and movies. Whether your activity is roleplaying or reenactment, we have many styles of medieval whips for punishment and dungeon locks for keeping your prisoner from leaving. These are essential to any dungeon and also make interesting decor.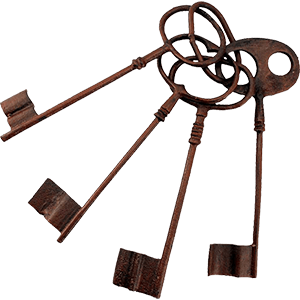 Read More
We have a great accessory for your medieval home decor, our dungeon keys. Dungeon keys are great for using as stage props and productions or just for carrying around at the Renaissance fair. Our selection of dungeon keys includes castle keys, fortress keys, and other rustic medieval keys. Some keys have an aged finish to give them an authentic look, and others have a polished brass finish to make them look newer. Each set of keys has a larger ring holding four or more dungeon keys on it. Whether your needing a stage prop or an extra detail for your medieval outfit, these brass castle keys will help.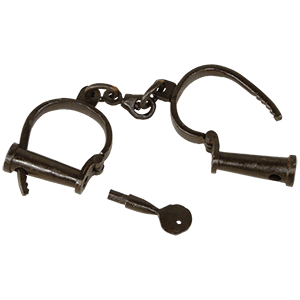 Read More
These functional replica locks with keys are darkened and weathered to replicate the originals used during the Middle Ages. Are you looking for handcuffs and locks for you medieval dungeon? We have the medieval locks and handcuffs that will do the trick. Our medieval handcuffs, padlocks, shackles, and dungeon locks are fully functional and come with keys. We also have prison ball and chain leg shackles that are modeled after those used in the Clink Prison of London England.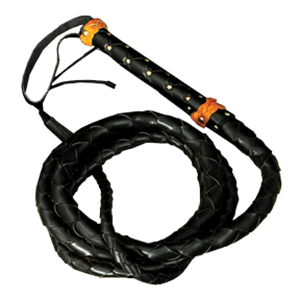 Read More
We offer a varied selection of medieval whips. We have bullwhips, cat of nine tail whips, punishing whips and sjamboks that are made of top grain high quality leather. Our leather bullwhips are extremely durable and suitable for professional or recreational use. A dungeon or torture chamber would not be complete without these dungeon whips.